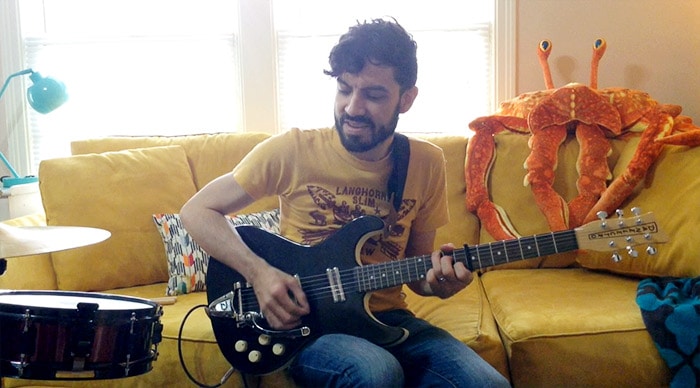 Couch By Couchwest 2015 (indoors)
For this year's Couch By Couchwest music festival – in its fifth year! – I moved some instruments into the living room to record an electrified, drum-looped version of "your pretty black bow." Carrie, the wearer of the pretty black bow, staged the couch very nicely. Unlike last year, Kyla doesn't make an appearance (in this video, anyway).
Watch rushmore beekeepers play "your pretty black bow" at CXCW 2015, and spend the rest of your week couch-surfing (or working, or doing whatever you need to) with some good tunes from musicians all over the world.