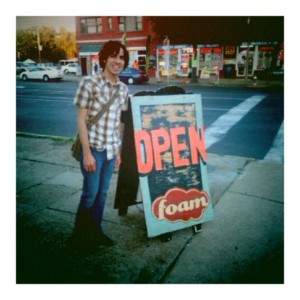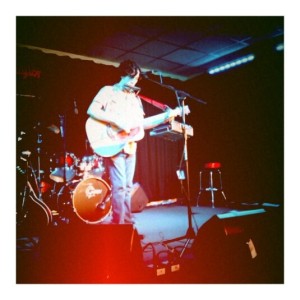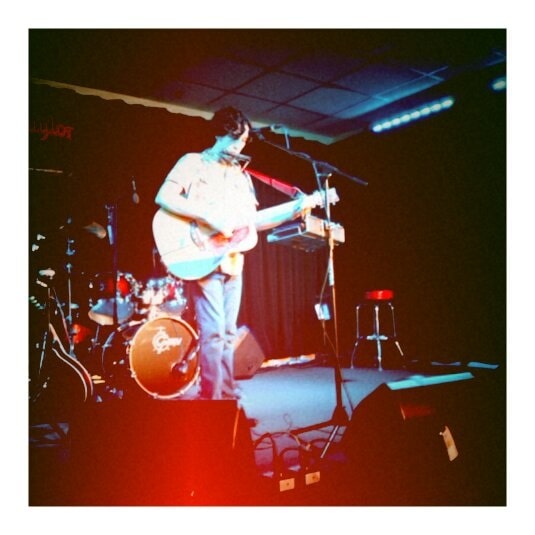 Nine states, twelve shows and one live radio appearance later, I've found myself back in Las Vegas, settling in and catching up after the longest time I've spent away from home. (Although I drove through more than nine states, I only counted the nine in which I performed. Also, I have an old song called "nine states," and I thought it was a neat coincidence.) It was a strange feeling, packing up and getting ready to head out onto the road, being only a musician for the better part of three weeks. I guess not only a musician, just as far as my profession goes. My instruments were all I really needed to perform my job, and that is a very different feeling. I have these songs, and that is what I do. I write songs and I play them.
People have asked about my favorite and least favorite shows, and that is a tough call. For diplomatic purposes, I won't go into detail about my least favorite (although I enjoyed them all in varying degrees). I will say I absolutely loved Meadowlark in Lincoln, NE. I performed before an open mic, and the other performers (a very talented and varied group) and coffee shop patrons were very kind and receptive. The house show hosted by Forrest Fallows in Tucson, AZ was great fun. I think there were around ten performers, and a nice variety of styles. Forrest and his friends/fans welcomed me, fed me, passed the hat around, and gave me a place to sleep. They also seemed to truly enjoy my music, which is definitely the point of it all.

Some friends I made when performing at Muse Music in January made it to The Tin Angel in Salt Lake City, UT. The Rocket Room in Colorado Springs, CO was fantastic, and even featured a surprise appearance by Good Morning Accordion Terrorist. Becky Tillett took some nice pictures and helped me get the show. Spotlight Music was not only one of the best musical instrument stores I've been in (sorry, Guitar Center) but also had some of the best sound I've experienced. (Carrie said it was the best sound I've ever had.) The show in Kansas City, MO was moved from The Brick (great food and friendly service, by the way) to a singer-songwriter night at Czar Bar, which was a nice venue with very talented performers.
The crowd at Foam in St. Louis, MO was mostly a group of very nice people who happened to be coming by. Two of them, Hannah and Delia, are a band called Dubb Nubb. When I found out, I demanded (or maybe asked) that they play a song, and it was wonderful. Mia Frank, a photographer friend of mine, took pictures. Square Beans in Collierville, TN is located on a nice, old-fashioned town square. Great coffee, gelato, and wonderful people. It was pretty much a show for my family from that area, and we all had a great time. There were occasionally other spectators, one of whom was a young girl who said I was really talented. Always nice to hear. There was a really nice write-up in the Collierville Herald which, unfortunately, isn't available online that I can find, or I'd link to it.
Austin and Dallas were both new places for me. People are surprised I'd never been to Austin, and now I can see why. It's amazing; so much music, so much culture. It seemed pretty alt-country, although I may be wrong about that. Everyone I met in passing was really nice. Plus I got see an old friend from NM, as well as my cousins and a new cousin. As I mentioned in a previous post, after the show I played out front with a super-talented and really nice guy named Denver from the Organic Think Machines. I had a breakfast taco for the first time as well as some really good salsa at Julio's.
The Opening Bell in Dallas is quite a place to see. Interesting antiques and various objects (but not in the chain restaurant way), awesome posters (like the humongous poster for the Townes Van Zandt film Be Here To Love Me), and an awesome barista with great taste who juggles for tips and knows the important Wes Anderson-related sites.
The great DJ Jackalope of Las Cruces, NM was gracious enough to invite me aboard his show at KRUX 91.5 FM, the college radio station. We talked about 52 of 28 and I played a couple songs on the banjo. From there it was on to Tucson, then Phoenix, AZ, where I played my final show of the tour at the Open Air Market. I also had one of my best-ever cups of coffee. Sam Greene and Amanda Hawkins of flyaway tigers even played along with whatever percussion I happened to bring with me, which included a tambourine, shakers, and those plastic hand-clappers. It started raining and the show wrapped up a little early, but it was still a great last show. We also managed to record a fantastic take of the song I'd written in Austin, "the name of every building." A great end to a great adventure.
More photos and video to come!